hi all,
at the beginning of this year, as i was perusing the aisles in one of our state's biggest gun show, i was captivated by the collections of some of these people regarding guns. everything from one of a kind pistols to a whole arrays of .45 cal. there were six shooters from the wild west, to the long rifles from the revolutionary era. on the way out, i saw a brochure about an upcoming display show. the more i thought about it, the more it sound appealing. i've never displayed anything before, so with the help of some of the members here, i was able to put up something in a way that would represent our culture. understand that i live in the bible belt here in the states, a very conservative part of this country, so i was a little apprehensive at first in displaying something that has nothing to do with this culture. but of course, our culture is intertwined starting at the turn of the 20th century, and i used that as a theme for my display.
i was pleasantly surprised that a lot of people stopped at my area and was actually interested at that forgotten history that was the Moro campaign. they were asking a lot of intelligent questions and were just in awe of our southern brothers and sisters weaponries. a few made a comment in how that turn of events back then parallel what is happening now...
i'm proud to say that of all 23 entries in the show, my display was given the best educational award. without further ado, here was my display
it was three tables long, each measuring 8 feet. each item was identified, and a brief description of the weapon, and as to what tribe it belonged to was added.
left table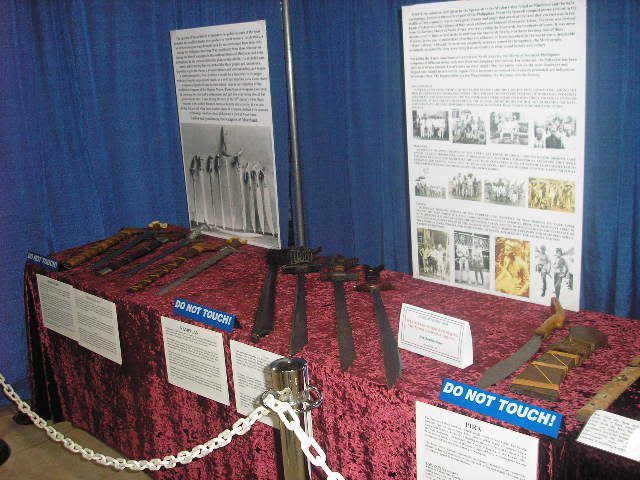 middle (the centerpiece)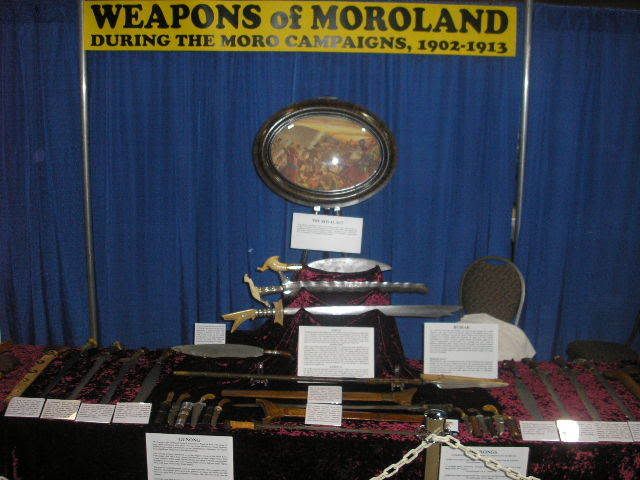 right table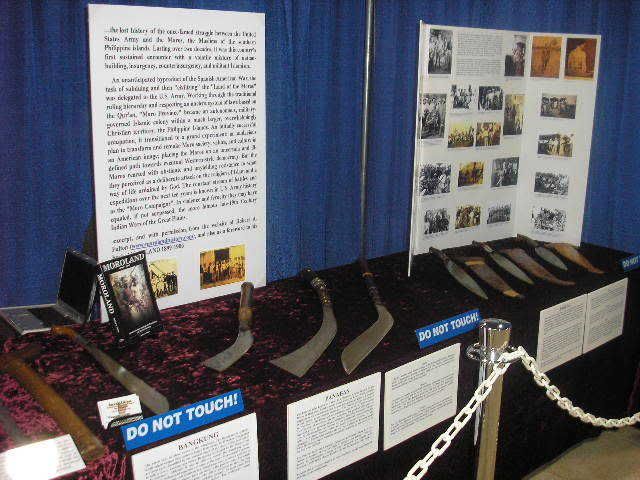 Krises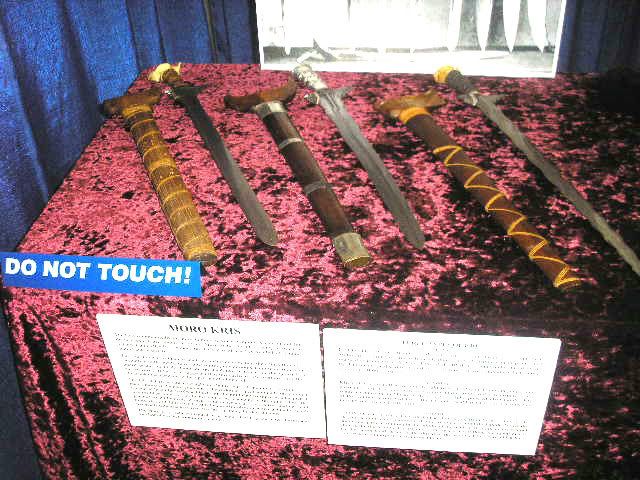 Kampilans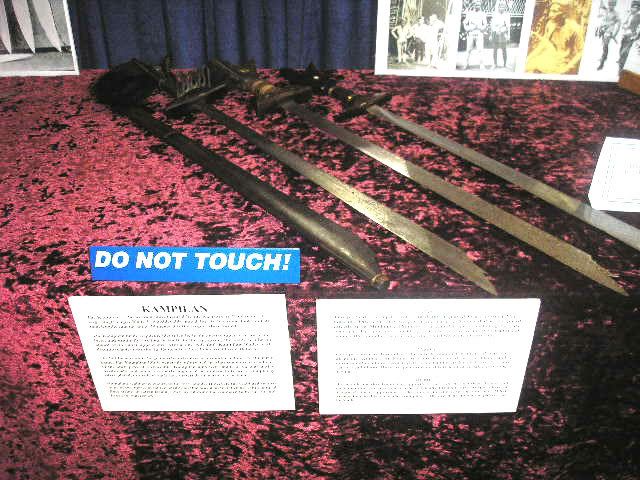 Pira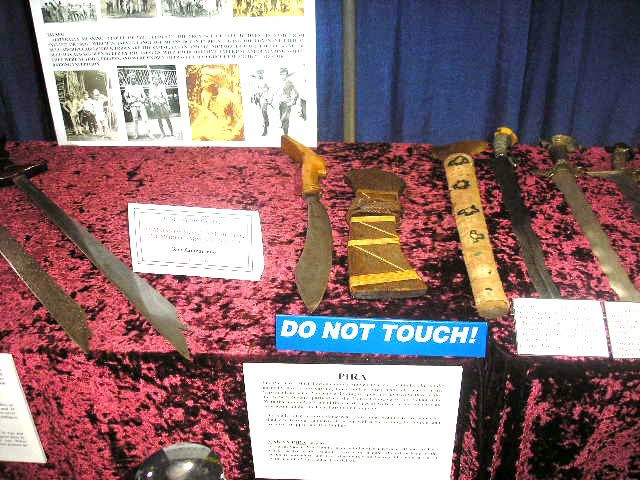 Bangkung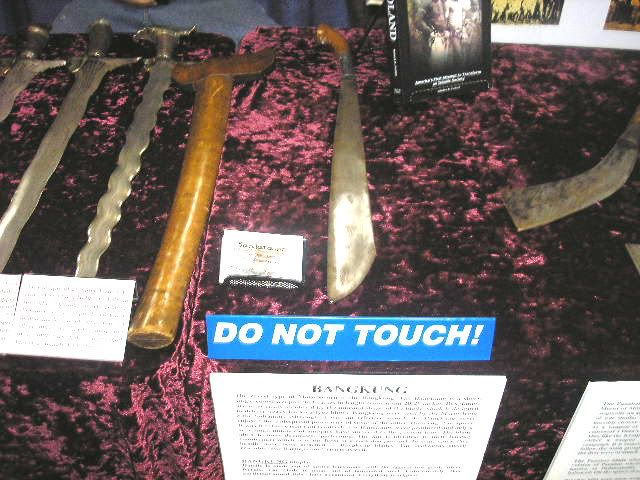 Panabas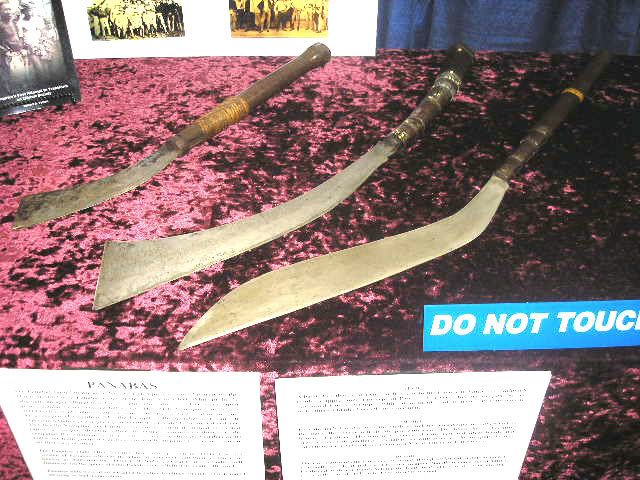 Barungs